---
---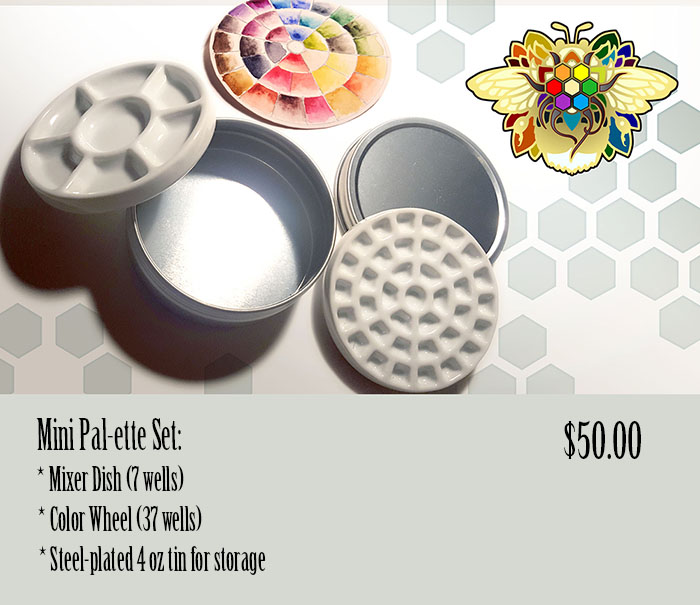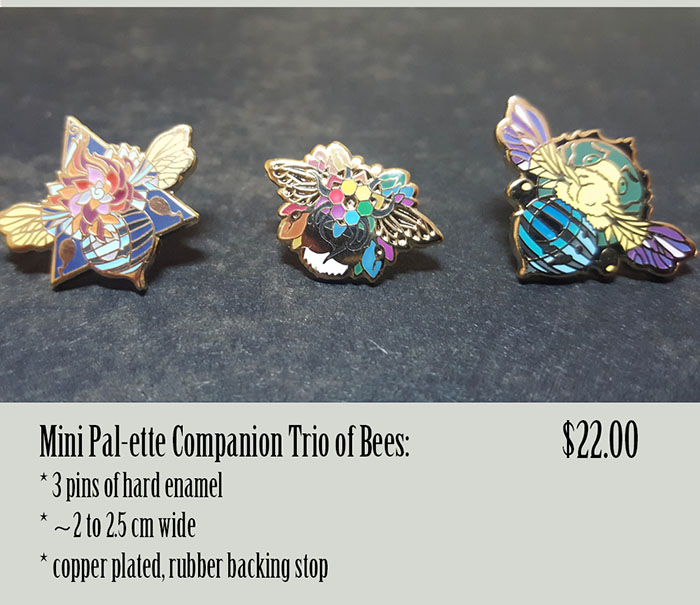 ---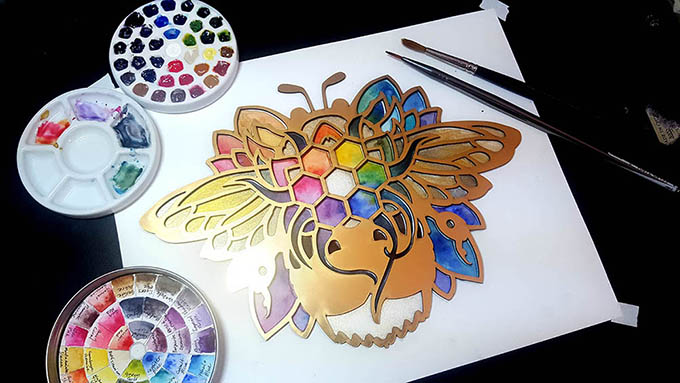 INTRODUCING: Mini Pal-ettes
During May 25th - June 8th of 2018, Mini Pal-ettes were funded via a Kickstarter campaign.
For newcomers, you are now able to purchase Mini Pal-ettes as a November-shipping pre-order (see the links above).
Mini Pal-ettes are specialty companions for the watercolorist who wants a maximum variety of pigments, while keeping to a small travel-sized container.
Mini Pal-ettes come in two varieties, intended for use in tandem as pigment storage and mixing wells. They are each 78x10mm (3 x 0.4 inches), made from porcelain, which creates a beautiful aesthetic for a daily artist utensil, as well as an smooth, ideal surface for mixing watercolor paints. They weigh 2.8 ounces each (a total weight of 6 ounces when 2-packed in the accompanying round carrying tin, which is lighter than an iphone!)
* The Mini Pal Color Wheel has 37 wells arranged in 6-segmented circular format, allowing for a wide array of customization of your personal pigment choices. The Color Wheel can be used on its own for simple compact storage of a large variety of pigments, or in conjunction with the Mixer for a two-piece porcelain set.
* The Mini Pal Mixer has 7 curved wells for use in diluting and mixing pigments while in use.